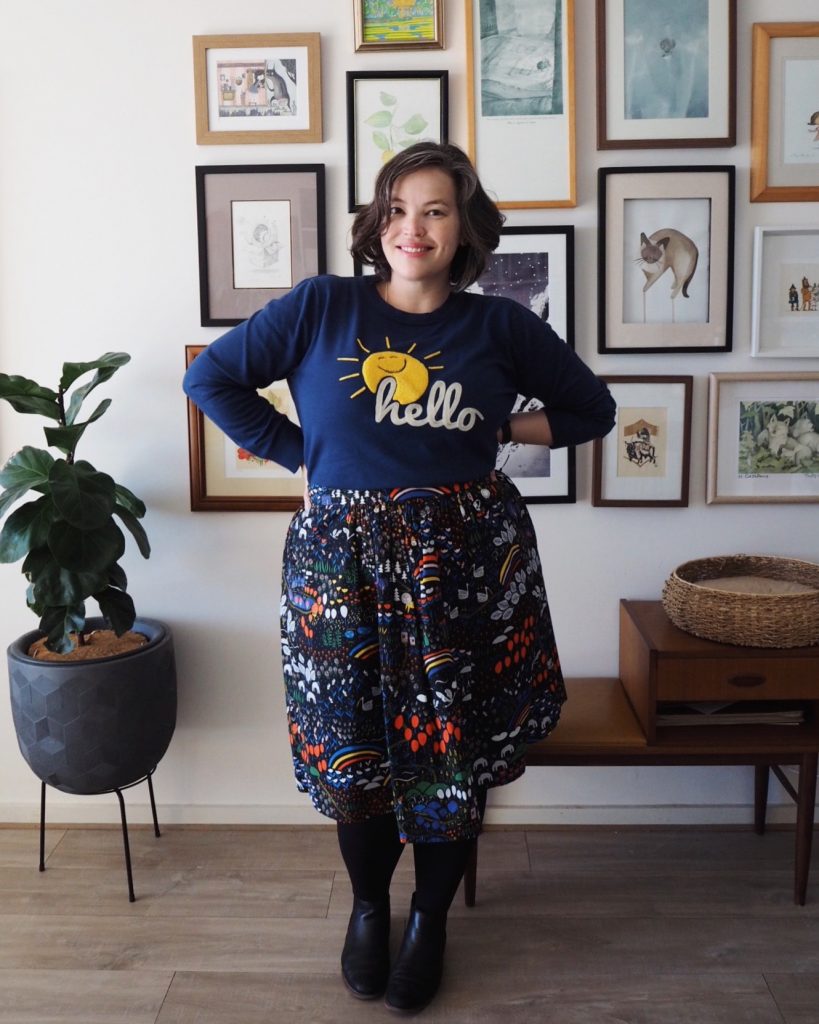 Day five of Me Made May is courtesy of my life-long obsession with The Wizard of Oz.
This self drafted skirt is basically just a long rectangle gathered into a narrow waistband and fastened with a zip, though I used the pockets from Fancy Tiger Crafts' Fen dress, because what even is the point of sewing for yourself if you're not going to add pockets?
The fabric is from Cloud 9 Fabrics, and was designed by Leah Duncan. Look closely and you'll see Scarecrow, the Tin Man, the Cowardly Lion and a yellow brick road that winds through fields of enchanted poppies.
It's made from quilting cotton which is my least favourite fabric – it's sews easily, but always ends up looking a bit stiff and it always sticks to my tights/leggings/chub-rub shorts. The only way to get around it is to wear a slip under it, and if you took a peek under my skirt you'd see one from Sonsee.
Also wearing today: tights from Heist Studios, boots from Clarks Australia and a fun sweater from Joanie Clothing that often inspires strangers to smile and say "hello!" back at me.