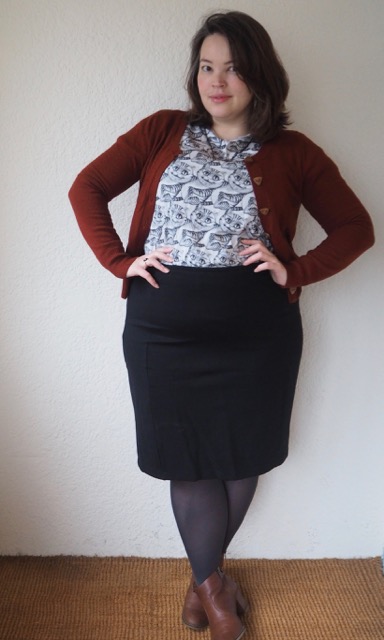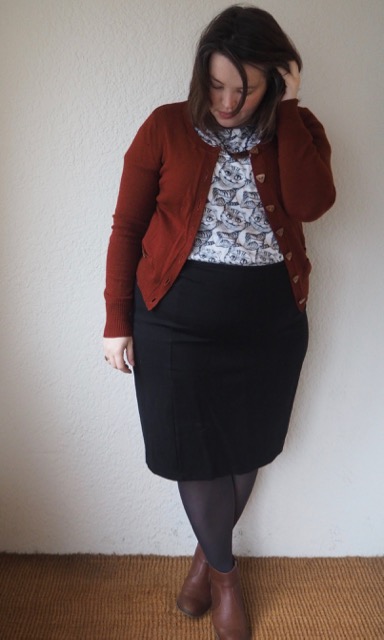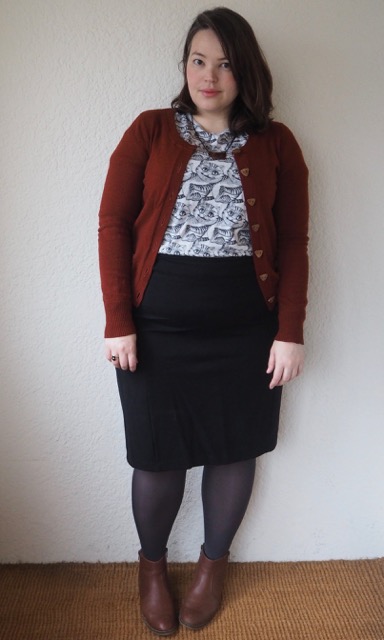 Cardiigan: Gorman (similar here)
What a novelty; I'm not wearing a single home-made item today, and every single item (except the cardigan) is currently available to buy! One of the problems with blogging less often than I used to (remember that one time I blogged every single day? That was a crazy time, huh?) is that by the time something makes it on to the blog it's often no longer available in the shops… sorry!
I've hit that point in the season when I feel wholeheartedly uninspired by my wardrobe, so I've done an itty bitty bit of secret shopping, including this brilliant Cheshire Cat print tee-shirt from Uniqlo. It's part of Uniqlo's new Alice in Wonderland collection, and has a wonderful repeated pattern of chubby Cheshire Cats. It's a collection based around the (frankly, terrible) live-action Alice Through the Looking Glass movie, but with the highly detailed black and white sketched style of the image I felt like it had more in common with Tenniel's original Cheshire Cat than Disney's stripey purple interpretation.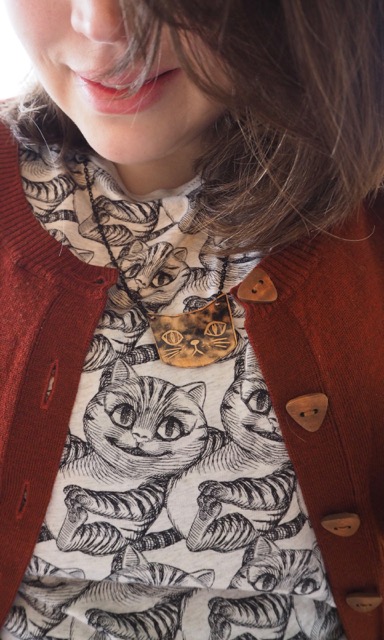 Necklace: Made Bye Meg
Because a tee-shirt full of crazy cats wasn't quite enough cats for me I added the cat necklace that my friend Pam gave me for Christmas last year. The coppery gold picks up the rich rust colour of the cardigan really nicely, and with grey tights (from Sonsee, naturally) softens the contrast between my black skirt and my brown ankle boots.