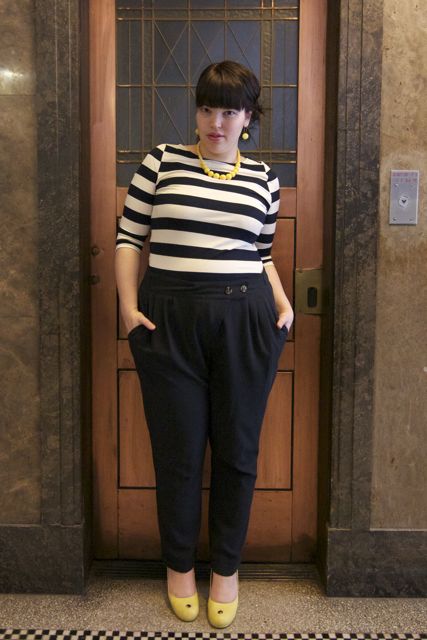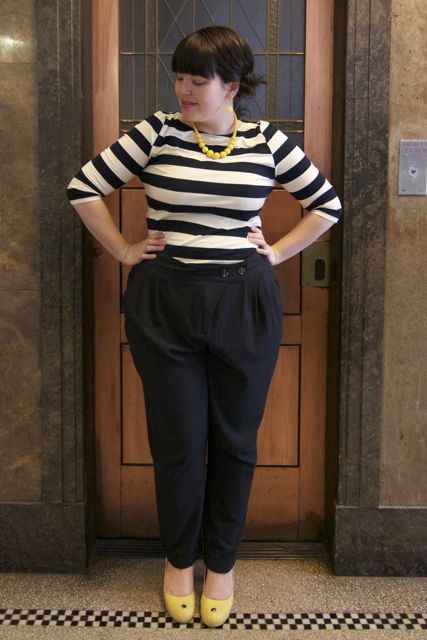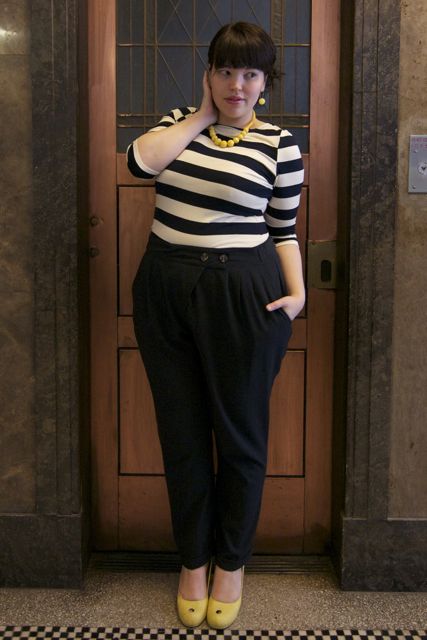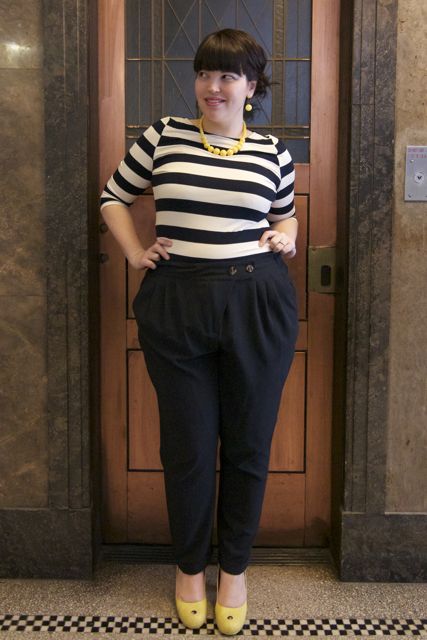 Top: Portmans
Trousers: Asos
Shoes: Firetrap via eBay
I had the nicest day yesterday! I've just reached my 100,000 KM service ("only a hundred thousand?" asks The Sophisticate) so spent the morning at the optometrist and the dentist, but the afternoon and evening were free to spend with some of my favourite girls.
Two of my bridesmaids met me in town and we wandered around, had some lunch, had a manicure then came home and debriefed on the wedding plans, such as they are. We've decided on our dresses (no hints!) so that just leaves shoes, hair and accessories. All the frou-frou, such as it were. A third bridesmaid joined us in the evening for a sleep-over and after giving her a sneak-peek at everything I've got sorted for myself we went out and had laksa for dinner.
Our last bridesmaid's a smidge younger than the others, so The Sophisticate and I thought we'd take the opportunity to educate her on the joys of 80's fantasy movies with a screening of Willow which went down like a lead balloon. LOL, I guess some things just don't get better with age! Still, I adore her, and I'm so happy to have her as part of my big day even if she doesn't recognise true cinematic genius ("get your hair out of my face or I'll chop it off")
And wasn't the weather DIVINE?
It's nice to get sunshine and warm weather, even though as I write this, the rain is starting to fall outside again.
I'm still on the hunt for the perfect yellow shoes. There's a pretty good contender for the role at Wittner at the moment; a little too tight for my wide foot, but definitely the best I've seen yet.
Meanwhile I'm contenting myself with a plethora of yellow jewellery.
Earrings: Epiphanie
Necklace: Quick Brown Fox