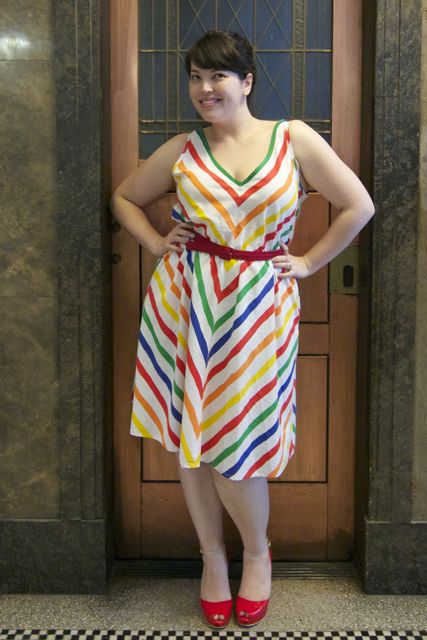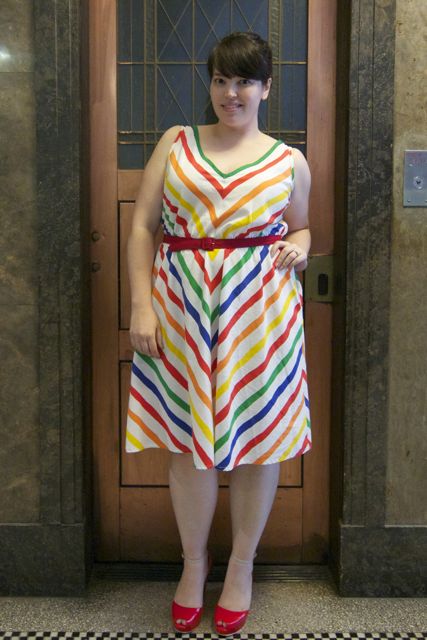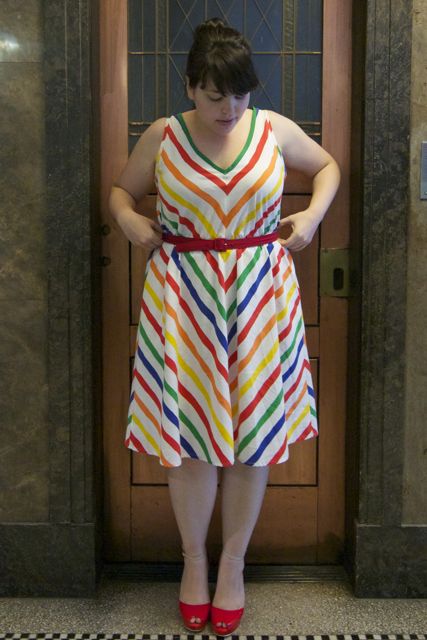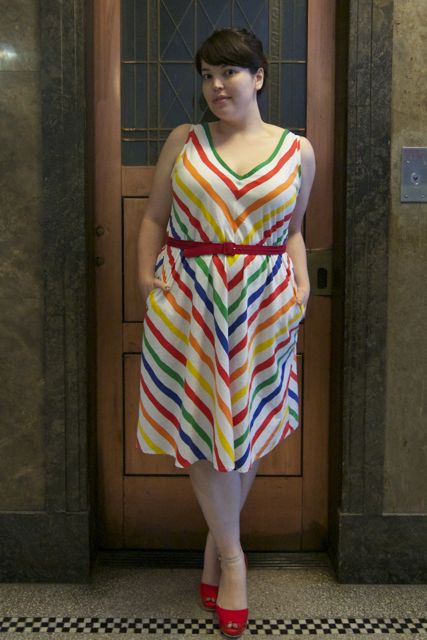 Dress: Vintage, remixed via bohemeroyal
Belt: Free with Bettie Page Clothing dress
Shoes: Melissa
I bought this dress way back in July, in anticipation of it finally getting warm enough in Melbourne to wear it, and today was the day! Thirty degrees! Wahoo!
I like a good chevron stripe, and the rainbow hues in this dress were irresistible. It seems to have been handmade as there aren't any identifying labels and lots of helpful little details (like pockets!) that never seem to be a feature in shop-bought dresses.
When I got the dress it was a bit of an a-line tent with an unflattering high neckline and a complete lack of a waist.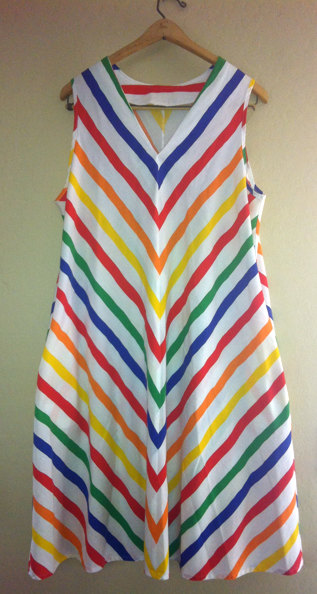 I asked the local tailor of they could do anything about the neckline, and she quoted me $80 to bring it down to a more flattering depth. Considering the dress cost me $25 I thought I'd buy a packet of bias binding and have a stab at it myself. I'm pretty happy with the result.
I also inserted an elastic waistband to give some semblance of shape, and the result's a comfortable seventies-chic cotton sundress that will go splendidly with the YELLOW SHOES that I finally managed to find today!
It also goes with my disco nails – the polish is part of OPI's new "Muppet" themed range. The colour I'm wearing is called "Rainbow Connection" and it's like the best, sparkly, confetti you've ever seen.