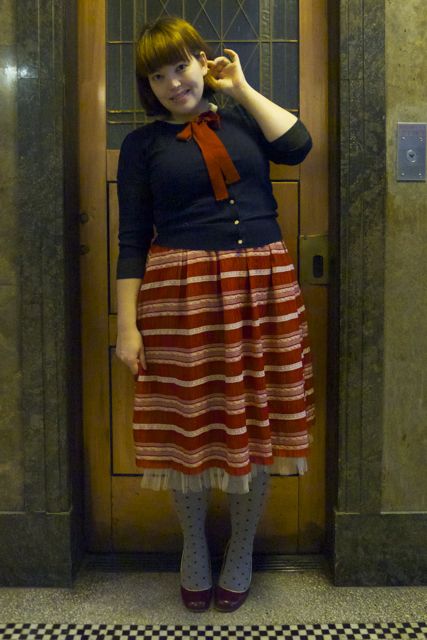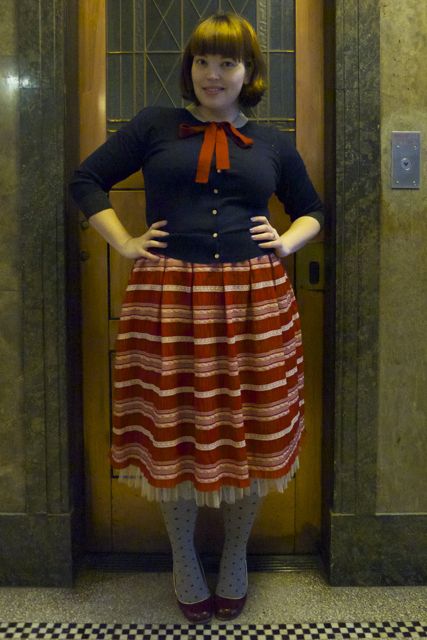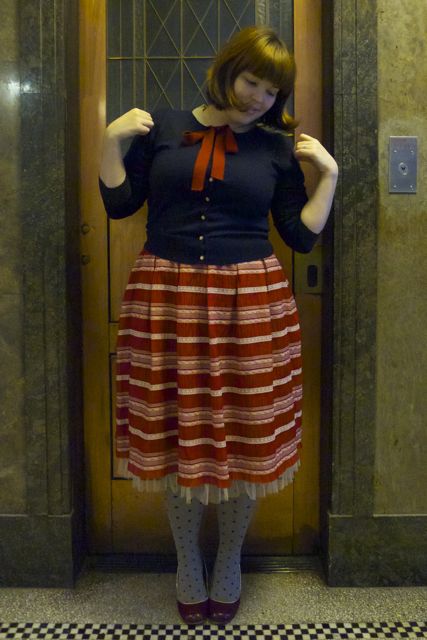 Cardigan: Friends Of Couture
Skirt: Chitra's Closet
Tights: mesop
Shoes: Poetic Licence
This is the second of the three cardigans that I impulse bought during my pre-birthday cardigan-bender, and it might just be my favourite.
It's almost a colour-block cardigan, with a navy blue shell, grey cuffs, an oatmeal coloured collar that merges into a killer ruby red pussy bow. It's totally adorable, even though it's got those annoying 3/4 length sleeves. (Seriously, it's winter! Why would I want my wrists and forearms exposed?). It's perfectly preppy done up, but looks equally cute undone with only the bow fastened loosely at the neck.
It matches splendidly with my Chitra's Closet skirt, which is one of my favourite wardrobe items. Chitra just launched her Winter 2012 range, and there's some GORGEOUS pieces on there. My favourite's probably this amazing black and red coat, I love the swooping hemline and the contrasting shawl collar: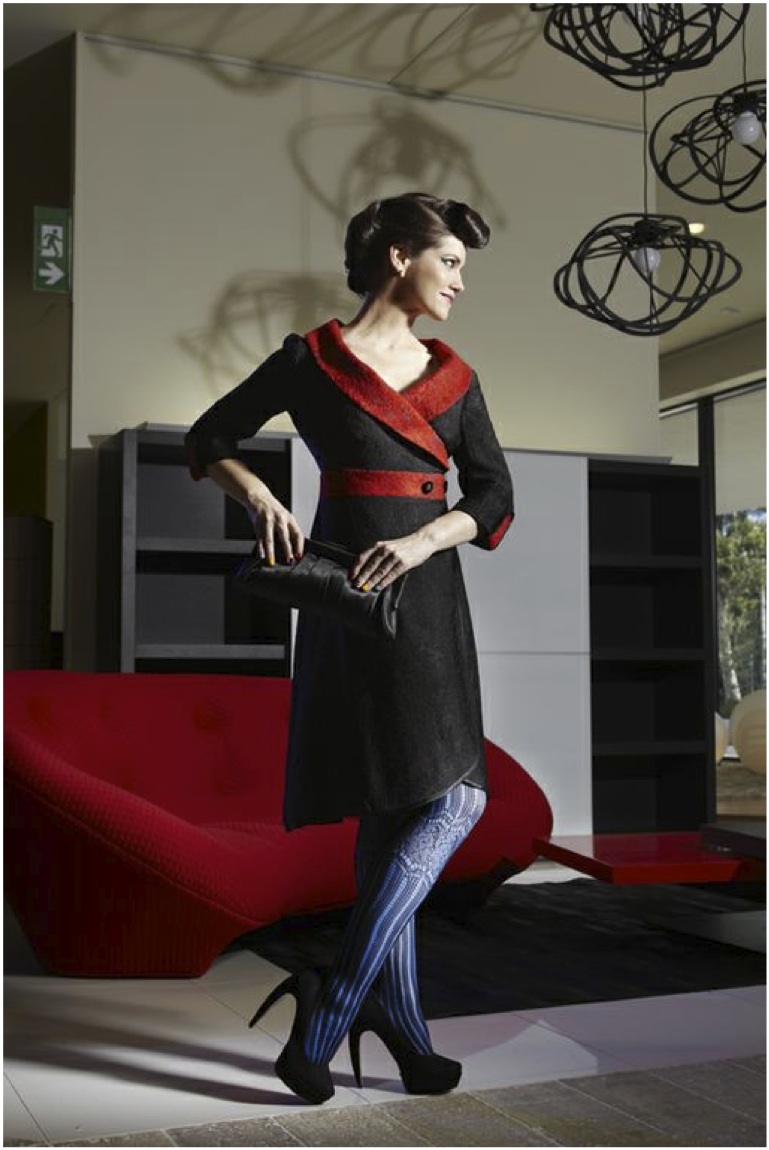 I can more or less squeeze into one of Chitra's size 14's because she cuts her clothing to encompass and enhance women's curves, rather than pretending they don't exist. Her clothes are always beautifully finished as well with contrasting lining, and little details that really make the piece.
In other news, a good friend of mine has started a blog called TENANT which profiles interesting Melburnites, and uncovers a little bit of what they love about this city.
It's a great idea – especially since Melbourne is such a sneaky little town; all the best places are hidden away down unlikely alleyways and unmarked doors. Getting a local's-eye view of where they eat, drink, shop and hang-out is essential for enjoying the city, and it's nice to hear about other creative, innovative individuals in your neighbourhood. Community, man!
So, if you wanted a little sneak peek inside The Sophisticate and my inner-city pad, including a photo of smoochy Suki (she hasn't appeared on here for aaages!) click through to my interview, and it's well worth following TENANT on Tumblr too, for her snapshots of Melbourne.