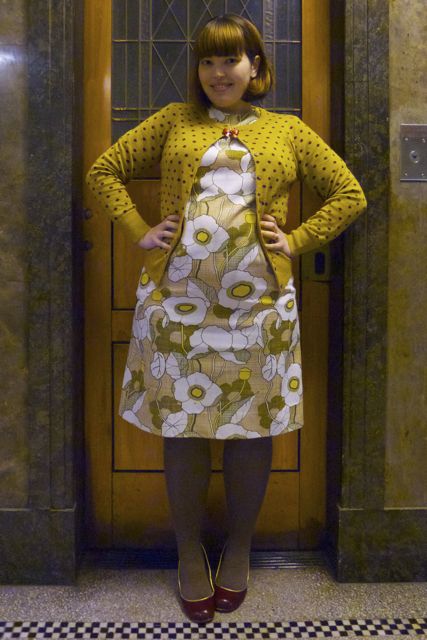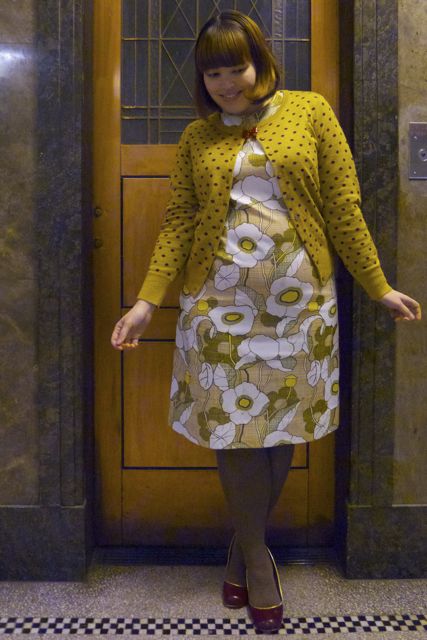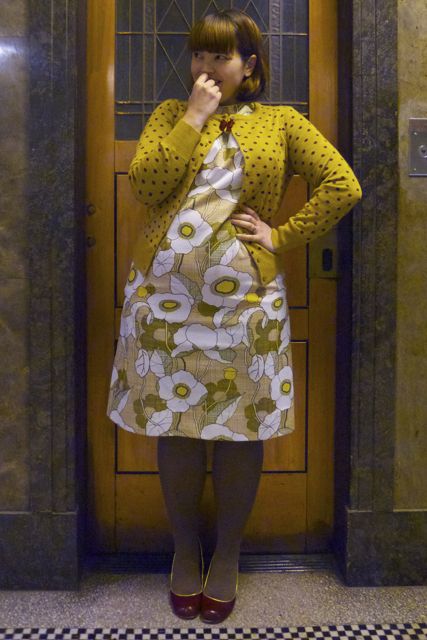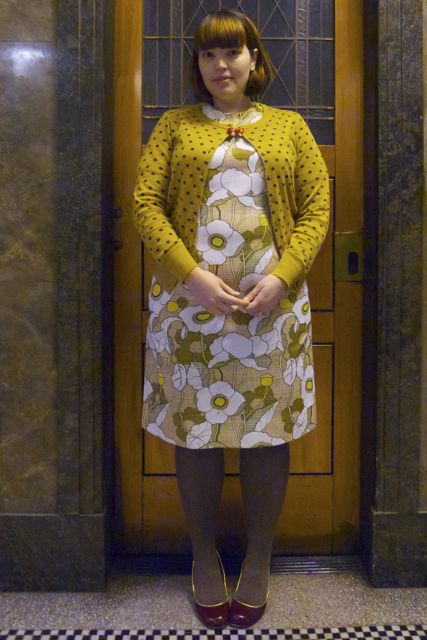 Dress: Vintage via Thrush
Cardigan: Friends of Couture
Tights: mesop
Shoes: Poetic Licence
 Brooch: Pirdy
I've had a few stabs at pattern mixing before with varying degrees of success. They've always got polkadots somewhere though. What it is about polkadots that of all the patterns it's the one that plays nicest with others?
Usually in the cooler months I would team this vintage dress with brown boots and a mustard cardigan but the only plain mustard cardigan I have at the moment is a flimsy cotton blend and it wasn't going to provide much protection from the chilly wet weather.
This cardigan's wool and a good deal warmer, and while I'm finding it disappointingly unflattering fully buttoned, it looks quite cute fastened at the neck with a brooch.