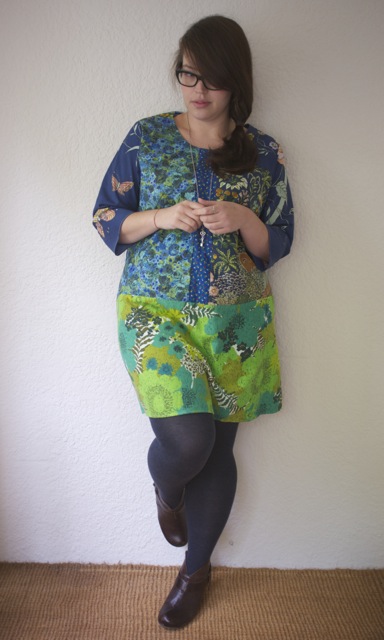 Dress: Sohomode
Tights: Big W
Shoes: Miz Mooz
Happy Easter, everyone. I hope you're all enjoying your weekends, long or otherwise, and you've been able to spend it with those you love, and/or plenty of chocolate.
I'm three days into a four day weekend myself (yay!) but have unfortunately spent two of them incapacitated with a migraine (boo!). They're usually brought on by stress, so instead of attending to my Great Big List of Things To Do I prescribed myself a few days of Lilli-time and spent a lovely day today catching up with friends for leisurely meals and a movie.
This year (I can't believe we're already knocking at May's door) is passing at terrifying speed and it just occurred to me that I have a birthday coming up in less than a month. It's hard not to feel apprehensive about it; the last few have been anticlimactic for various reasons, and this one will obviously be particularly poignant. I'm not anywhere close to where I thought I'd be at this time in my life. In fact I'm further away than I've ever been from achieving my personal life goals, and it's hard not to feel frightened that they'll remain out of my reach forever.
Still, if The Year of Sheer Awfulness taught me anything, it's that a LOT can change in a few short months, and I'm still hopeful that the next path I choose to take will finally be the one that leads me towards the future that I've wanted for as long as I can remember.
Meanwhile, this year's birthday couldn't possibly be as bad as the last one, when (in keeping with the spirit of the year) I gave myself a spectacular black eye. I feel like I'm on solid ground for the first time in a long while. My sister is well, my family is strong. I have my incredible friends around me, a home that I love, and a job that I'm valued in. Plus I just got voted into the Kidspot Voices of 2014, so things are looking up.
And look! I'm showing my knees! Sort of. In tights. It still counts.
This cute little shift dress was a gift from the most wonderful Louise at Sohomode (whose generosity and warm welcomes were always a highlight of my visits to NYC). It's a much more versatile and modern cut that her traditional 50's-style tea-dresses, but still has all the elements that I love about her range: Carefully curated vintage cotton fabrics, beautiful finishing, and pockets (pockets!).
I love it with tights and boots in winter. It can be layered over skinny jeans or under a long cardigan for added warmth as the days turn cooler. In summer it's light enough to wear with cropped leggings, or (if you're less knee-shy than I) bare-legged.
She picked this one out especially for me, on account of the little squirrel mascot who sits on my hip.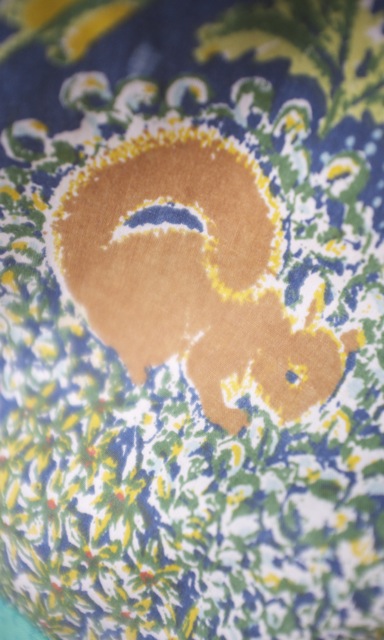 Around my neck I'm wearing a necklace that my mum and I spotted a few months ago when we were trawling through a craft market together. It caught my eye, and the jeweller promised me was the "key to my future happiness".
Whilst I don't believe that happiness can come from external forces, I'm happy to wear a symbol that reminds me that I alone can unlock it in my heart.