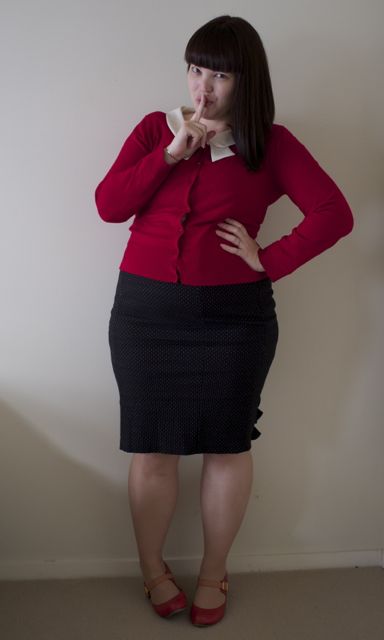 Shirt: Princess Highway
Cardigan: Crossroads
Skirt: Portmans
Shoes: Chie Mihara
Today's remix project is my little secret when it comes to button-up-blouses.
Princess Highway and my all-time-favourite cardigan suppliers Friends of Couture are sister companies, and both have an aesthetic that appeals the the preppy, vintage-loving square that I really am. Cardigans and buttons and peter pan collars and polkadots. Yum!
I live just near Brunswick Street at the moment, and almost every day I walk past the Princess Highway flagship store, which can be agony. The skirts and dresses are little too short for my personal taste, but the blouses and cardigans often leaving me yearning.
But yearning's all I ever do, because the top size at Princess Highway is a 14, and there's no way a size 14 will encompass the Rack Of Doom. Open cardigans & stretchy t-shirts, maybe. Blouses and shirts? No.
I saw this, most gorgeous, cream blouse in the window a few weeks ago, and I couldn't resist. I figured as long as the 14 would fit my shoulders, I might be able to perform my favourite remix, the "gapectomy", and then it could be mine!
What's the gapectomy? It's a necessary alteration that I do to 99% of my button-up wardrobe. AKA, the sew-the-front-trick that anyone with a big bust should embrace.
See, this is the Princess Highway blouse BEFORE the Gapectomy: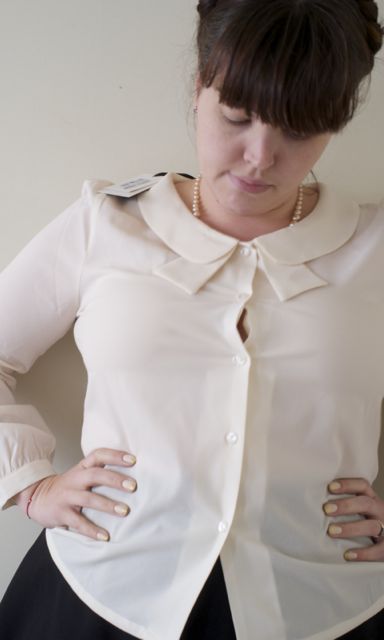 Boo to you, boobs! Why won't you let me have nice things?
And this is the same blouse, a quick five minute remix project later: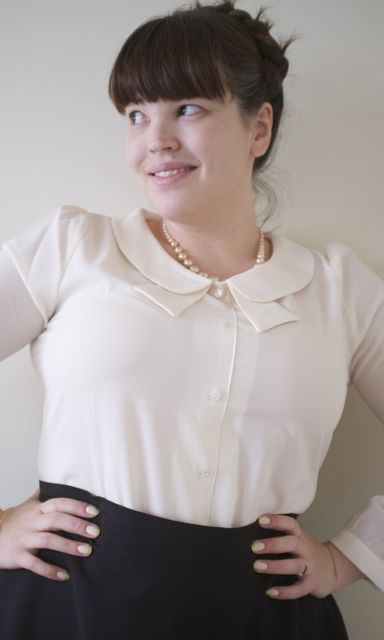 Yay! Buxom, but modest.
It's pretty self explanatory, but here's what you do:
1. Button your blouse up and make sure you can actually pull it on and off without undoing it. There's no point in sewing up the front of something if it makes it unwearable! If you're working with a narrow neckline unbutton it until the point where you can fit your head through the hole, then make a note of how many buttons need to stay functional.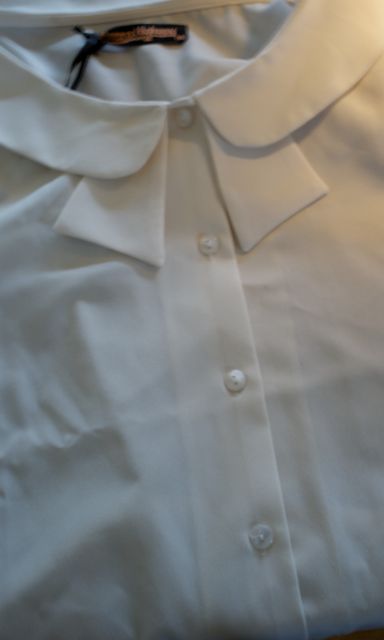 2. Set your sewing machine up with thread that closely matches the fabric, and adjust the needle so that it's closest to the side that the buttons are on. For instance – I buttoned the right side of the blouse over the left, so I had to move the needle as far to the left of the foot as I could.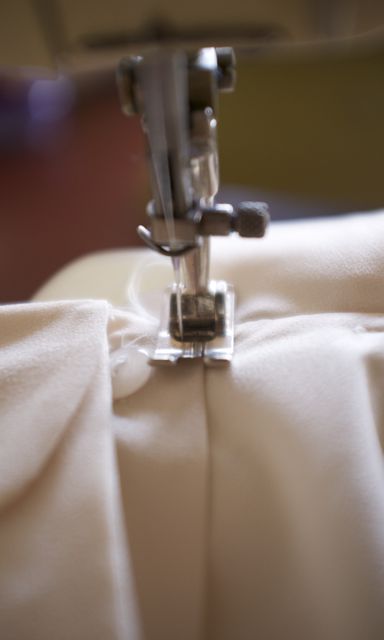 3. Take your time, sew smoothly and straight down from the collar (or the highest button that you can keep fastened up and still put the shirt over your head) to the bottom of the shirt. Try and sew as closely to edge as you can.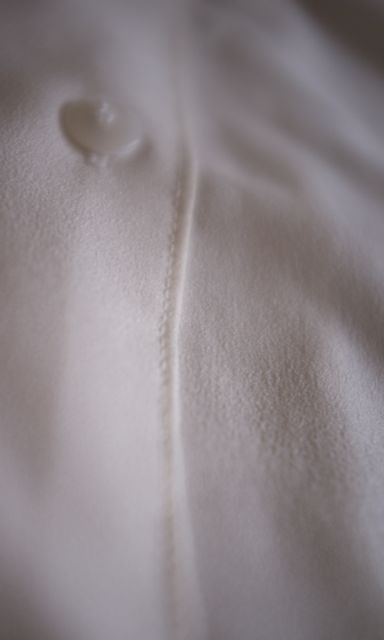 4. And you're done! No more gapeage!