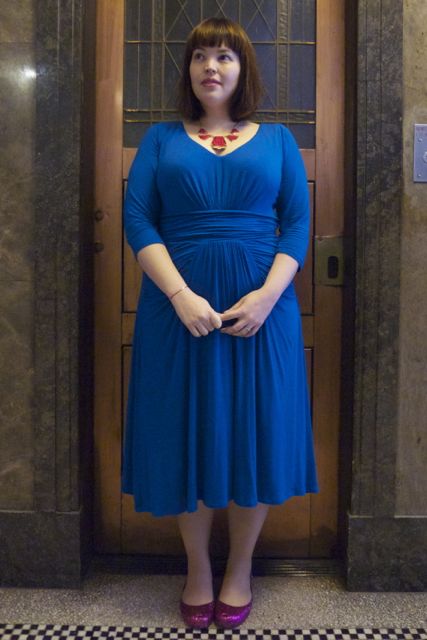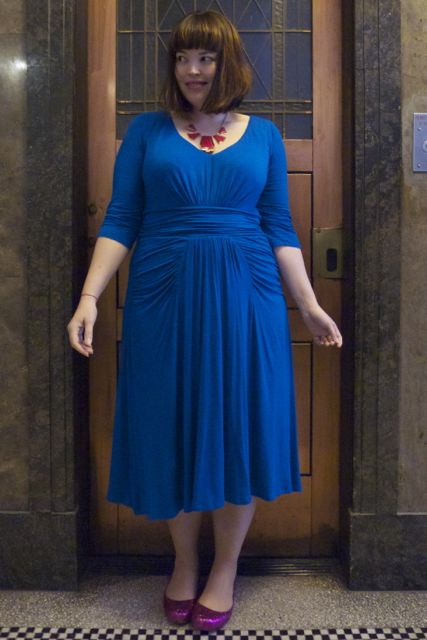 Dress: Igigi
Necklace: Lovisa
Shoes: Melissa
Here's a pic from last week that didn't quite make it on to the blog (when did life get so busy?). I thought I'd give this dress one last chance before making the decision whether or not to keep it, and unfortunately I've decided that I'm simply not doing it justice.
Like I said in the last post: When Igigi dresses work for me they REALLY work and I loved everything about this dress (The colour! The fabric! The draping!). But it didn't love me back. 
I hope its new owner has better luck (Hi Sarah!)
This is where I tidily segue into letting you all know that I've got another eBay sale going. A few weekends ago I had to have a rather unpleasant procedure done, which unexpectedly wasn't covered by my health insurance, leaving me unhappily out of pocket at a time when I'm madly trying to save. I thought I'd clear the decks in my wardrobe again and try and raise some funds at the same time, so head on over if you're interested in taking a look.