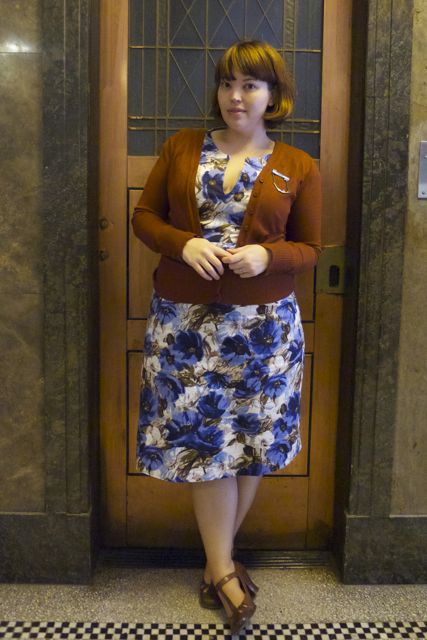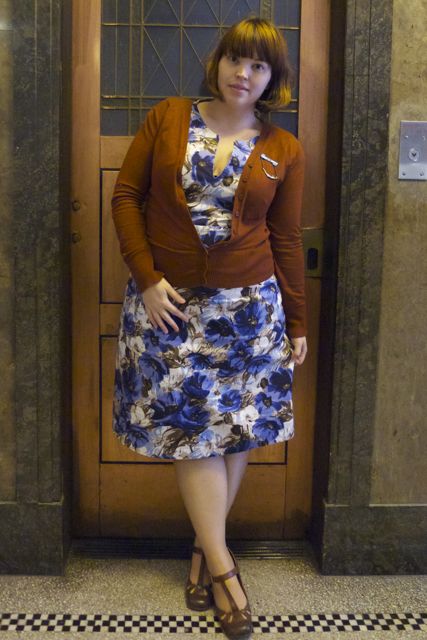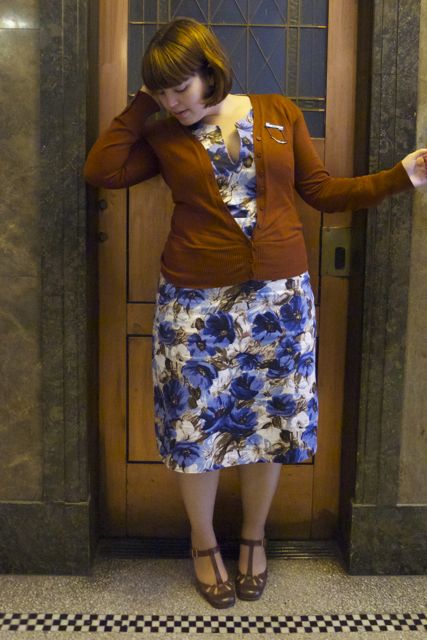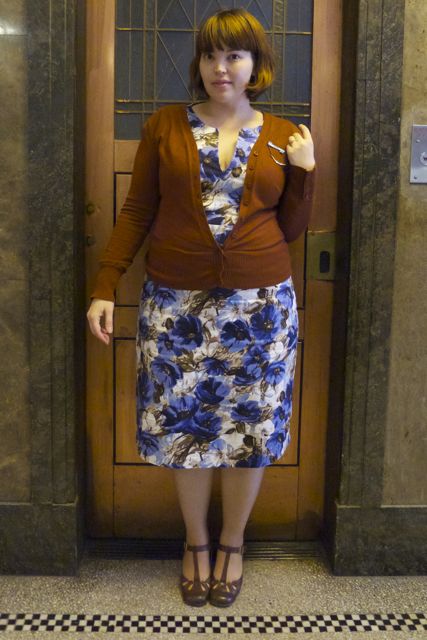 Dress: Queen Clothing
Cardigan: Glassons
Shoes: Chie Mihara
Seven days into May(de) and I'm coming to annoying realisation that the bulk of my homemade/handmade/indie designer items are for warmer climes than Melbourne is currently experiencing. As a result I'm putting together a lot of outfits that require cardigans and coverups!
Like today's dress from Queen Clothing. It's an amazing dress. On everyone. I know several people who've bought it in different incarnations (including the divine Karen Pickering who wore it to Cherchez La Femme the night I was on the panel and looked So. Freaking. Gorgeous in it that I kind of wanted to jump her bones)
It is a dress made for flaunting cleavage and bums and hips and waists. It's not particularly the kind of dress you team with a cardigan. Especially not a cardigan that kind of unnervingly matches your new hair colour so well that five, FIVE, people commented on it.
Oh well, at least I didn't freeze to death!
And here's a closeup for my brooch, which was gifted to me by my little sister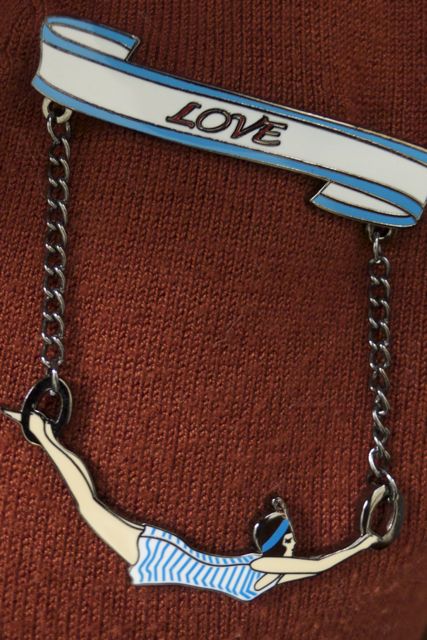 Brooch: LoveHate