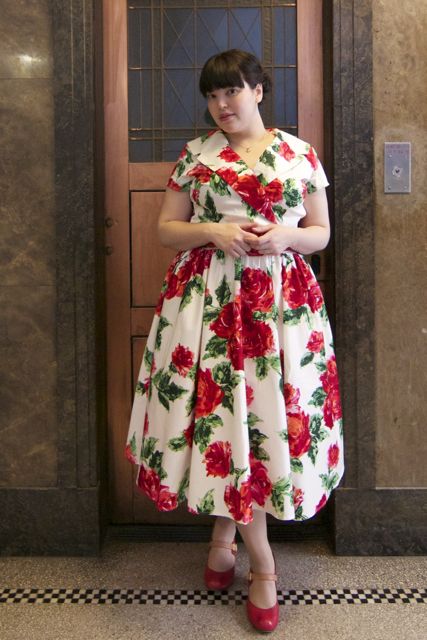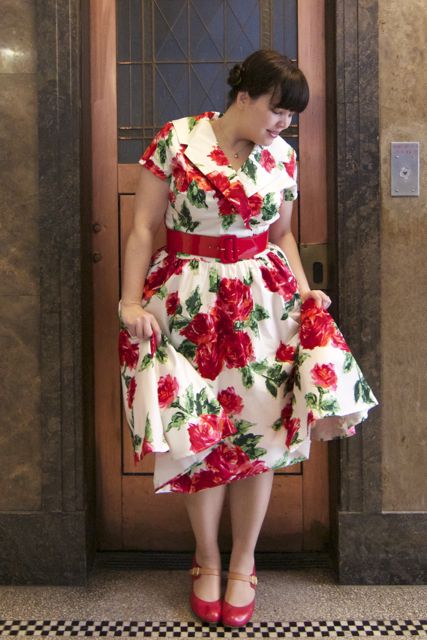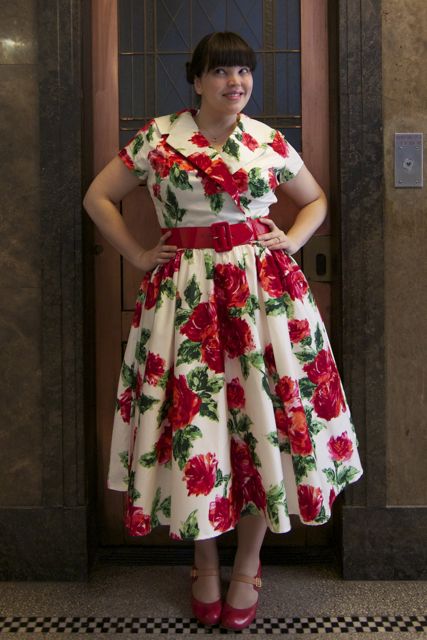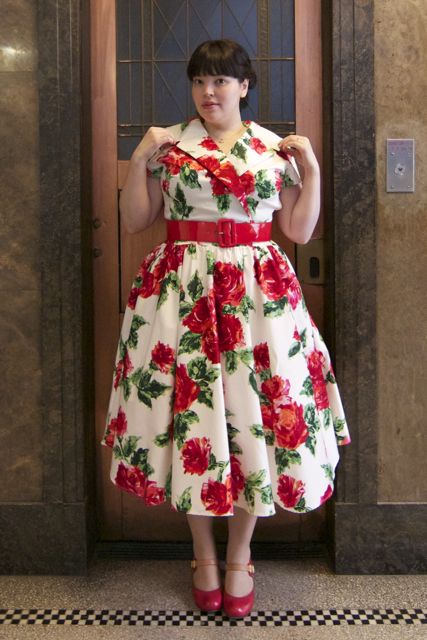 Dress: Pinup Girl Clothing
Shoes: Chie Mihara
Recognise this dress? You probably should, it's been on my lust list as least three times. I recently caved, and bought it because I was terrified that it would go out of stock in my size (again) and wouldn't ever come back.
With the full-blown roses and the full-on skirt this is probably the girliest dress that I own, and teamed with my pink Domino Dollhouse petticoat I feel every bit a "Betty"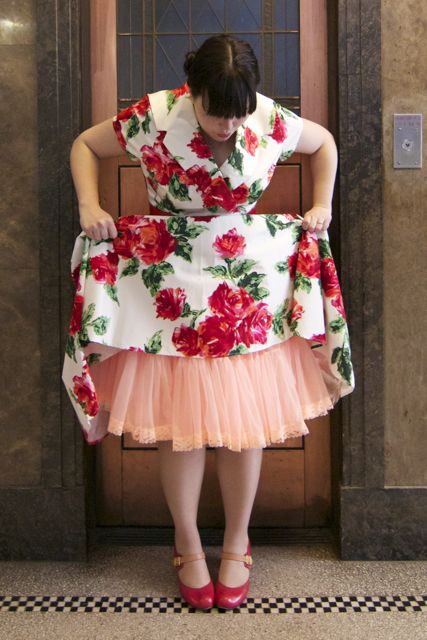 I followed the size chart and got the 2X, which fits pretty well, but I might have preferred the slightly smaller 1X because the bodice is pretty roomy, and a little long for my short-waisted body shape. As a result I feel like the shoulders are sitting somewhere around my ears, and the huge portrait collar is swallowing my cleavage. Overall though: delighted.
I know it'll scandalise a few of you, but I'm thinking of have the dress hemmed a little shorter. The mid-calf length – thought more authentic – means that there's a LOT of stuff going on with the dress, and I suspect it'll be more wearable with a few inches off the hem.
We'll see.