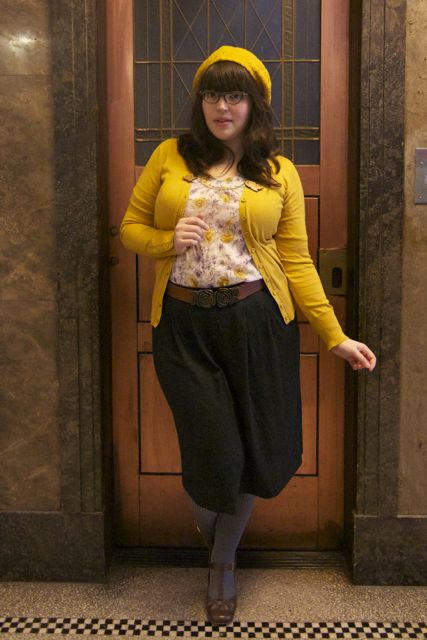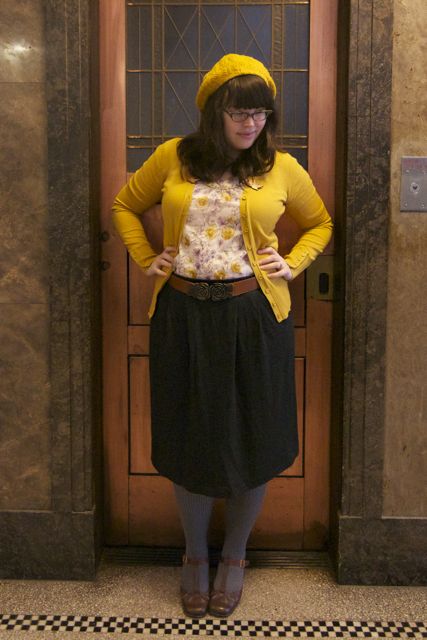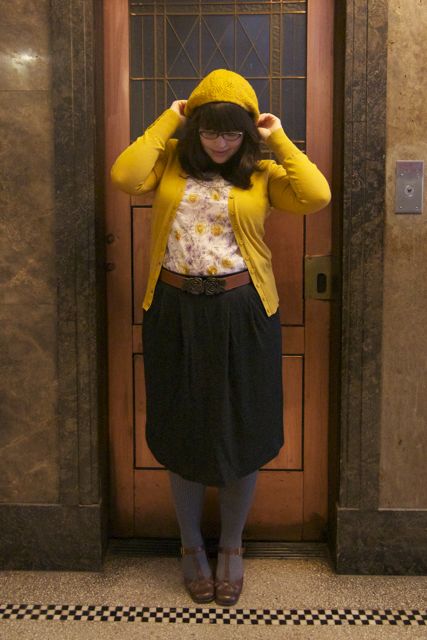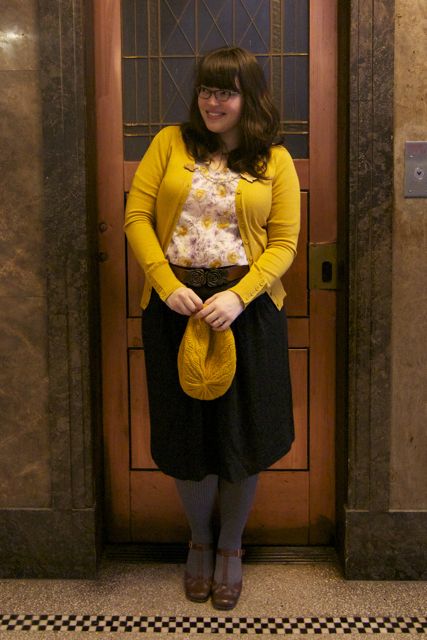 Cardigan: Glassons
Blouse: Sportscraft
Skirt: DIY
Belt: Glassons
Tights: Sussan
Shoes: Chie Mihara
Hat: n/a (random sock shop in the Frankston Town Centre)
So I'm really a little bit into mustard at the moment, and over the last few weeks I've been on the hunt for mustard coloured shoes, a la Anjali from Golden Means who always makes me jealous when she wears her Kate Spade Kellie Too heels.
The search has been fruitless (so far! It's ongoing!) but mustard kind of seems to be everywhere at the moment.
I bought this mustard-coloured cardi from Glassons during their 2 for $45 sale (the other cardigan's a lovely olive green) and on the same afternoon I spotted the Perfect Floppy Beret from one of those cheapo sock shops that pop up in shopping malls around Australia. At $20 it was probably the most expensive item in the shop, but it was hard to go past when I saw how well it matched the cardigan.