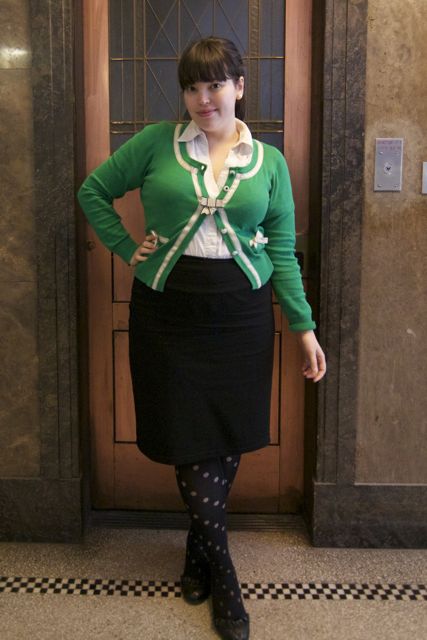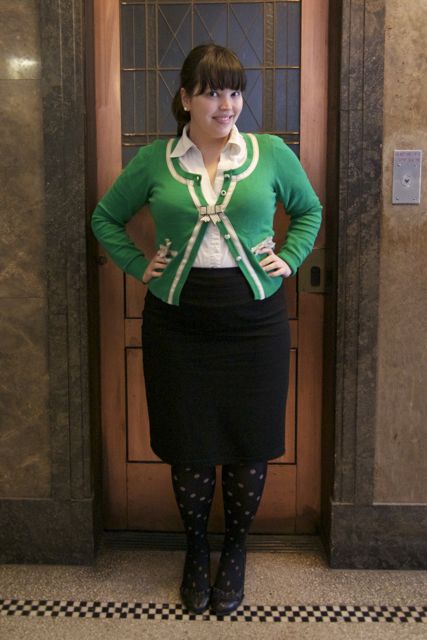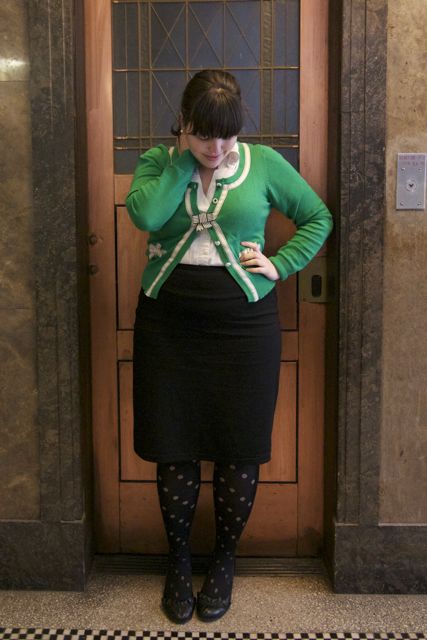 Cardigan: Friends of Couture
Blouse: Events
Skirt: Target
Tights: Voodoo
Shoes: Wittner
A while back when I was looking for ways to wear the Peplum Top that Jessica at Eliza Parker sent me to try I realised that I didn't actually own a black pencil skirt. I had the dotty ruffle-backed skirt from Portmans that I ended up wearing that day, but thought that it was a ridiculous oversight that must be corrected.
Fortunately, Target – who are always a safe bet for basics – was having a 20% off all Women's Clothing sale last week, and I managed to pick up this ponti-fabric pencil skirt for a song.
It looks very classy with a blouse and cardigan, and printed polkadot tights for a bit of fun.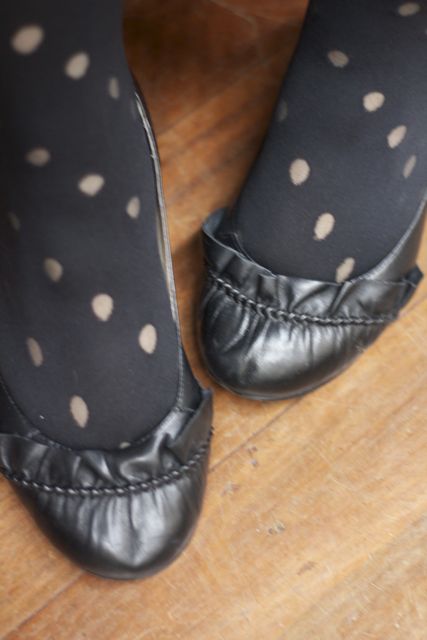 I didn't want to button the cardigan all the way up, but it was too green (green is good. Too much green, not so good) and I couldn't get it to stay buttoned with only one, so I pinned it with a little ribbon bow brooch.