Whew! Thanks you guys! You certainly seem to like the sheer-shouldered dress from yesterday's DIY.
I'm laid up in bed with a ghastly head cold today, so I thought instead of blogging my outfit-of-the-day (dressing gown and doona chic, FTW) I'd treat you to a Lust List of similarly sheer-shouldered frocks from The Interwebs: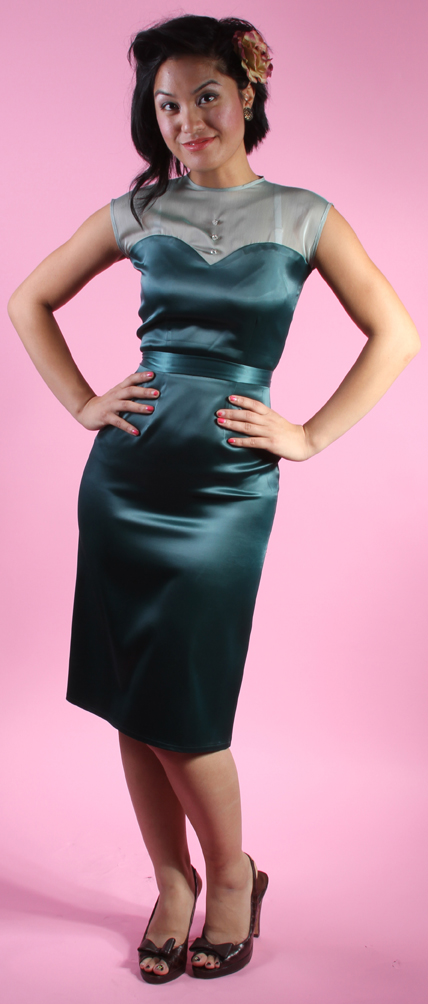 The One That Started It All (the Queen of Heartz "Lola" dress)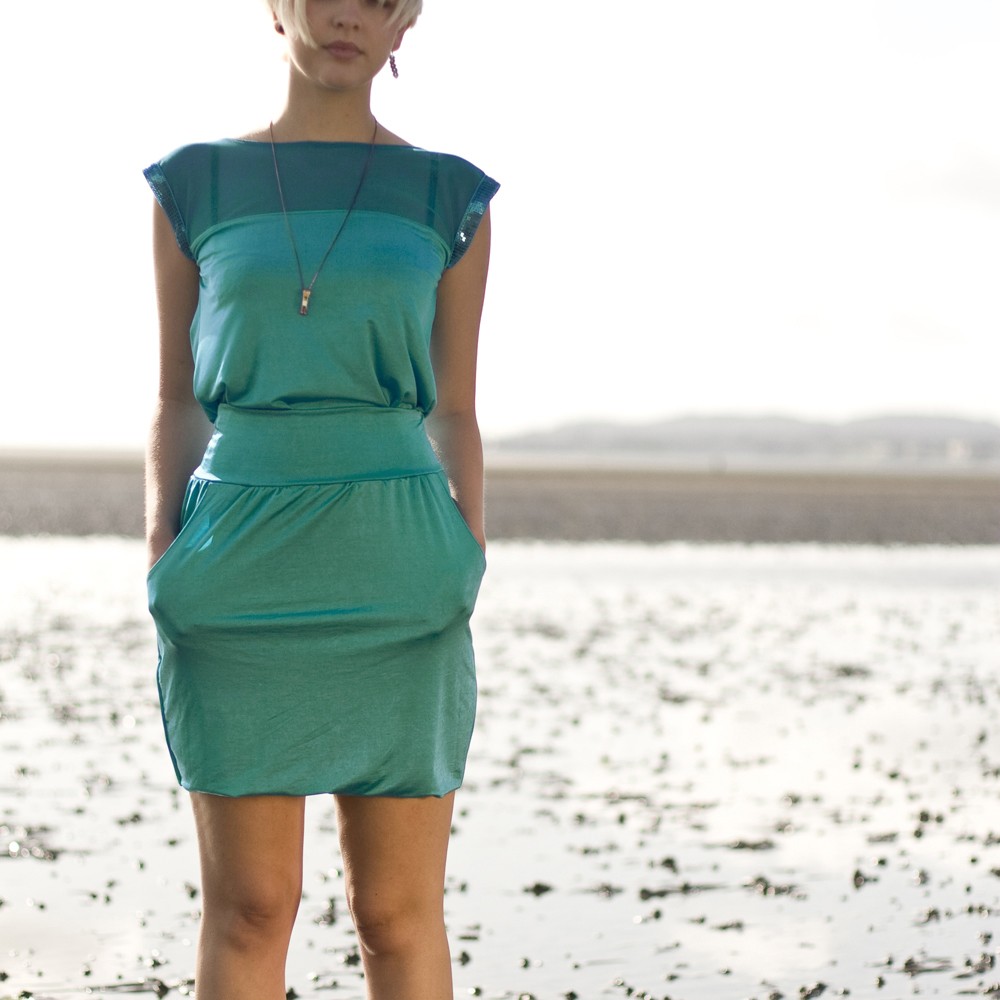 A more contemporary take on the same – the Teal Sequinned Sheer Dress from Janey Clothing
That colour again! "Bianca" dress from Modcloth (but originally Queen of Heartz)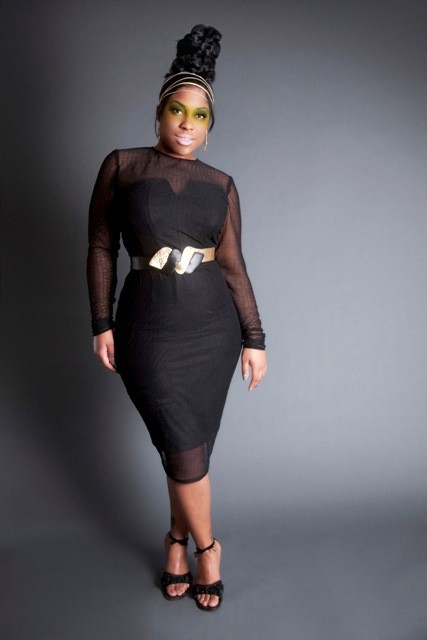 Maybe teal's not your thing – Would you prefer a classic black sheer pencil dress from Jibri?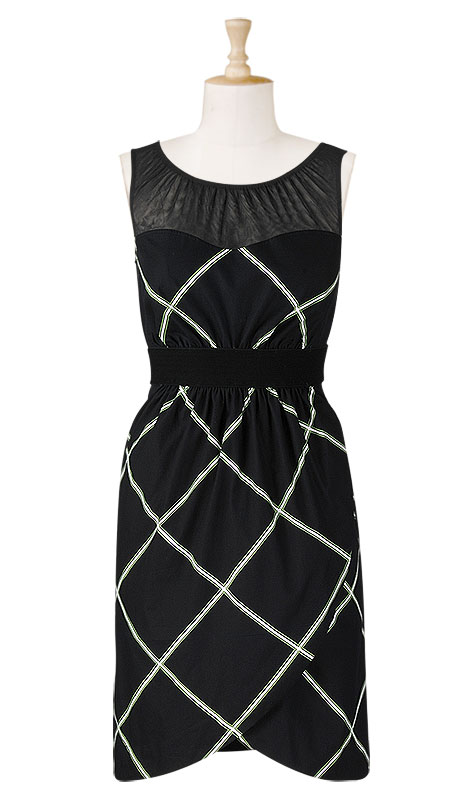 Or the slightly less dressy graphic print illusion bodice dress from eShakti (if we can get them to ship to Australia, that is)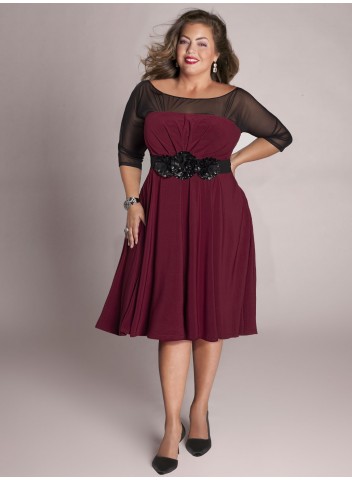 This Florentina dress from Igigi's guaranteed to be of excellent quality, and the colour's scrumptious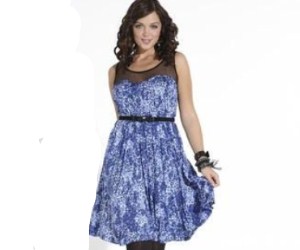 Or there's the (relatively) Cheap 'n Cheerful Ditzy Print Dress from Simply Be Clothing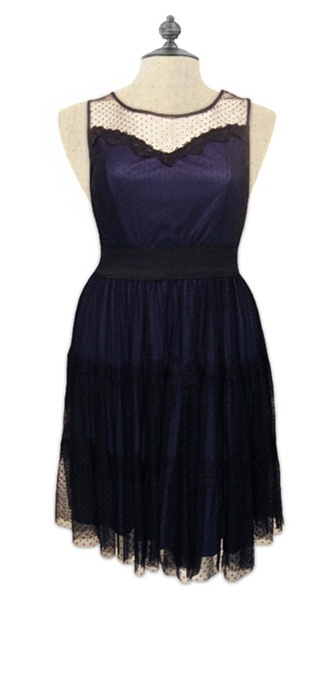 I've always had a bit of a soft spot for this Cobalt Lace Party Dress from Lucie-Lu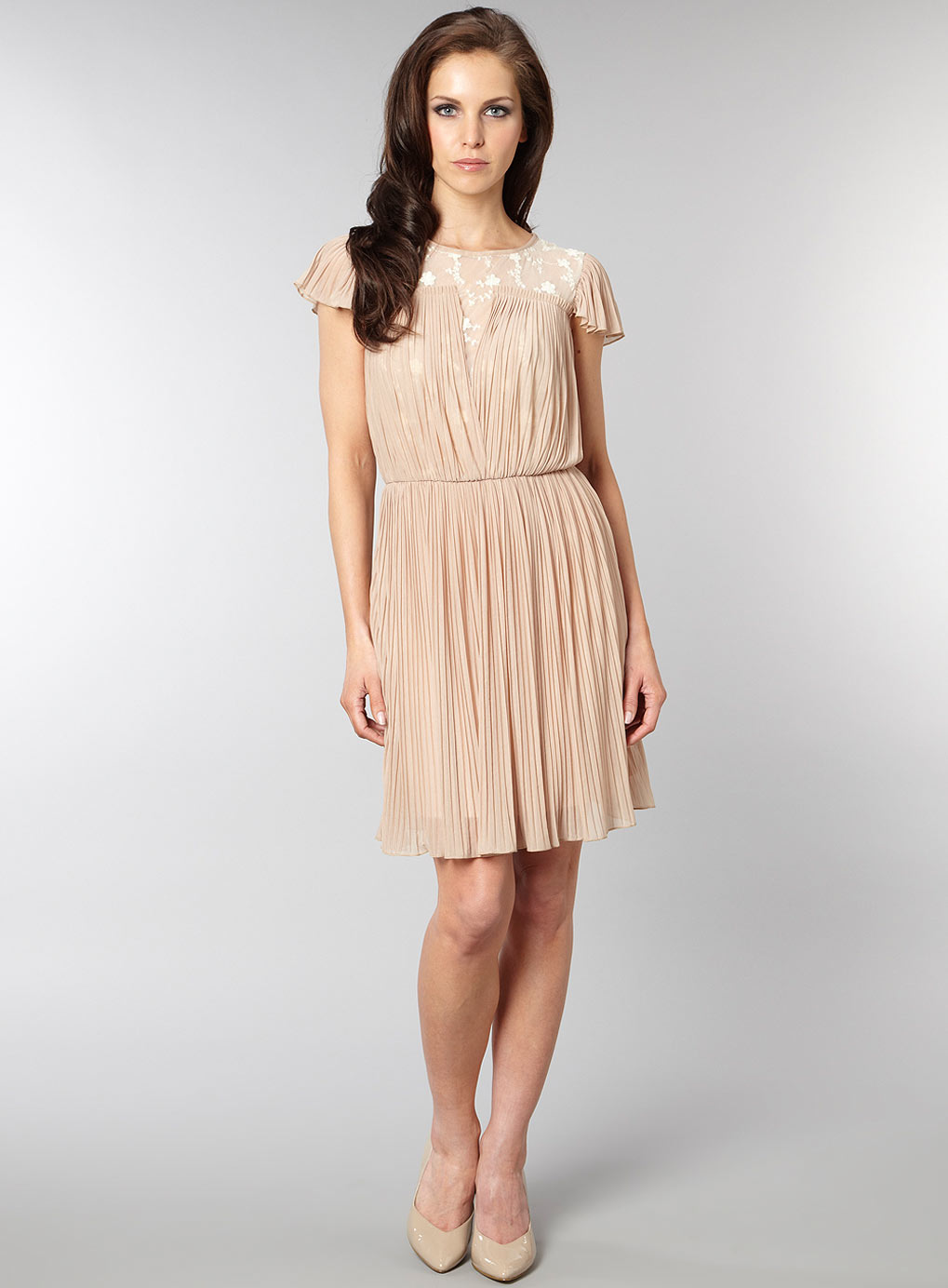 While this Mocha & Lace Pleat Dress from Dorothy Perkins is so on trend with its nude palette and pleated skirt
Hopefully you can find something that you like in amongst these! Has anyone else spotted a sheer-shouldered dress they've fallen in love with?