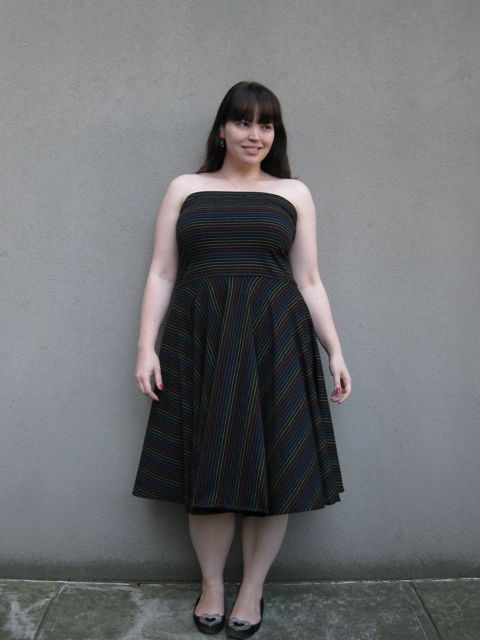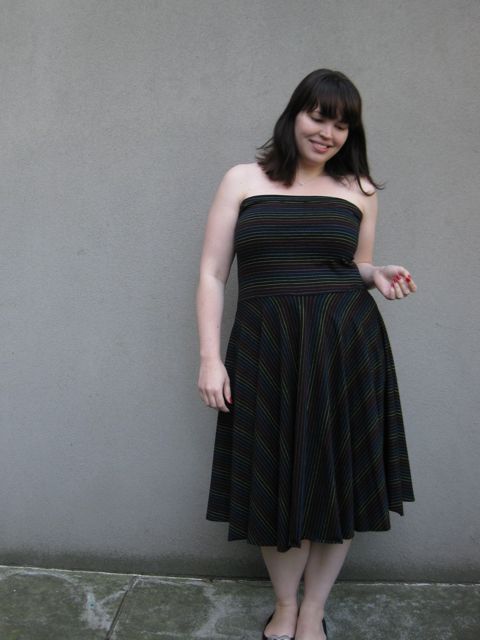 Dress: DIY
Shoes: Zensu
I was getting frocked up for a nice dinner a few weeks ago, and decided to wear this DIY dress, which I whipped up out of a few dollars worth of jersey material earlier this year. It's probably one of the cheapest items in my wardrobe, but somehow the bare shoulders make it immediately dressy.
So much plus sized fashion in Australia seems to be strapless, which baffles me a little because goodness knows strapless bras are the most uncomfortable devices known to man, and I know a lot of girls aren't that confident with their upper arms, too (I usually team this dress with a cardi or shrug to dress it down a little).
I always forgot that Lilli+Strapless=Overdressed… I even bought a summery little bandeau singlet in the Bravissimo sales, which has proven itself disappointingly formal.
Sigh.
It's late, and I'm having trouble keeping my mind from wandering, so I'm letting this post be a short 'n sweet one, but before I go check out this awesome blog. As someone who compulsively remixes her cardigans, this site's proving to be a goldmine of brilliant ideas.