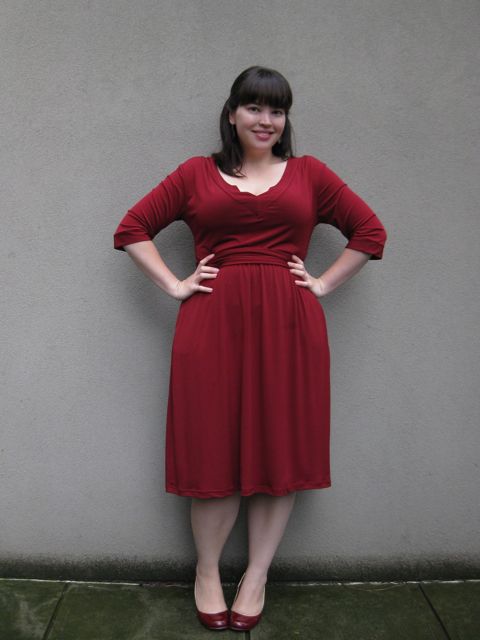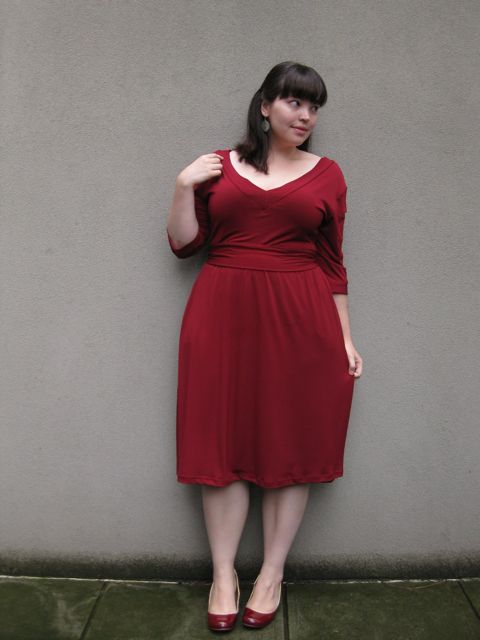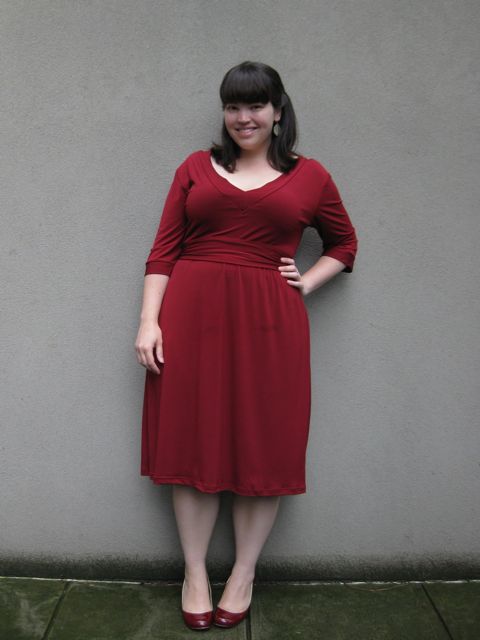 Dress: Eliza Parker
Shoes: Poetic License
When The Sophisticate and I were planning for out US trip we knew it was going to be such a whirlwind event that there were going to be a lot of things that we simply wouldn't have time to do. One of the things I definitely knew I would make the time to do was to meet Jessica Tengalia – the gorgeous girl behind Eliza Parker, and San Franciscan native – in person.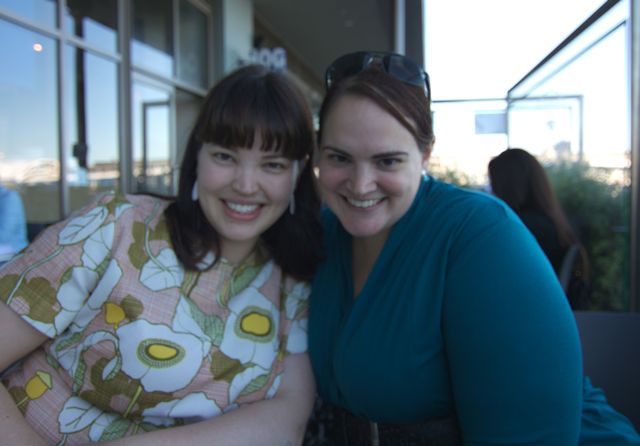 It was so lovely to meet her, and she was as delicious as I'd hoped. We had a lovely long chat over lunch over the state of plus-size fashion, the dearth of good quality printed fabrics, and the best places to shop in America.
Jessica was extraordinarily generous, and sent me home with three rather spectacular frocks, including this superlative red dress called the Geneva.
This dress is, simply put, a dream. It's what The Sophisticate refers to as my "power colour" – a deep blue-based red that I know suits my colouring better than anything else in the world. It's got a wide neckline that showcases my collarbones, and a dipped v-neck that flatters my bust. Like her (wonderful!) shirt dress the higher waist – elasticised for comfort – gives the illusion of longer legs, and sleeves are the perfect trans-seasonal length. The dress is fully lined, and made out of a magically uncrushable jersey (I'm serious here – I put it into one of those vacuum-sealed "Space Bags" for the trip home and it came out of the bag as perfect as it went in). It dresses up or down. And guys, guys… it has pockets.
Now, if you like it, or anything on the Eliza Parker website you should move now! She's got a whopping 35% discount offer (with the code THANKS35) until midnight on the 29th November (US time, so we've got until 7am on Tuesday the 30th in Australia). It's such a fantastic opportunity to get a piece of fantastic, classic, versatile plus-size fashion for a killer price. And you'll be supporting one of the loveliest young women I've had the honour of meeting, and someone who's a massive advocate of good quality plus-size fashion.