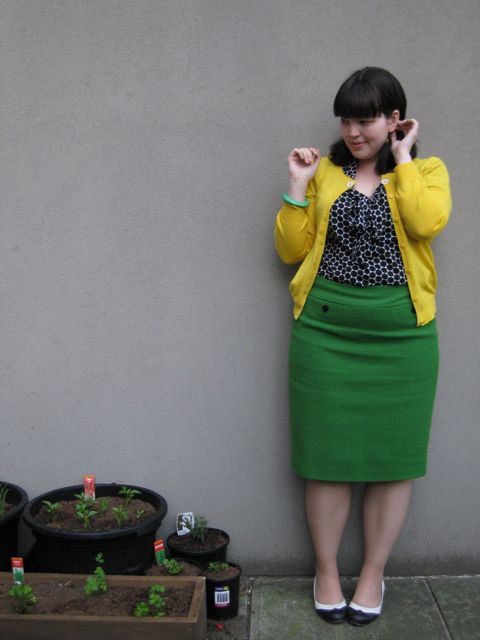 Blouse: Inspyre @ Harris Scarfe
Cardigan: Cocolatte
Skirt: Marks & Spencer
Shoes: Naturaliser
The moment I spotted this skirt at Marks and Spencer I knew I had to have it – it was too bright, too colourful, too… Emma Pillsbury to possibly say no!
I've mentioned before how Glee's OCD clean-freak teacher is my newest fashion crush – her whimsical rainbow bright wardrobe always seems to leave me drooling, and judging from sites like WWWEPW (What Would Emma Pillsbury Wear) I'm not the only one.
This skirt is straight out of Emma's wardrobe, and it sealed the deal on me taking a chance on ordering from the Great British Institution Marks And Spencer.
I'm so glad I did – the skirt's wonderfully good quality; a fully lined pencil skirt in a thick wool blend with a textured weave. And the colour? Perfect. In true Pillsbury style I teamed it with an equally bright yellow cardigan, sweater guard, and a few other feature pieces…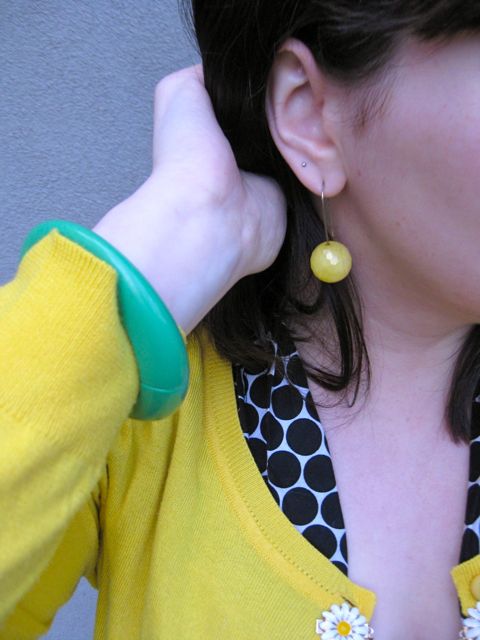 Bangle: Phillipa
Earrings: Epiphanie
Sweater Guard: Jackie D's Retro Boutique
In other news, thanks to my housemate Bosun, the house has a wonderfully delicious-looking new herb garden!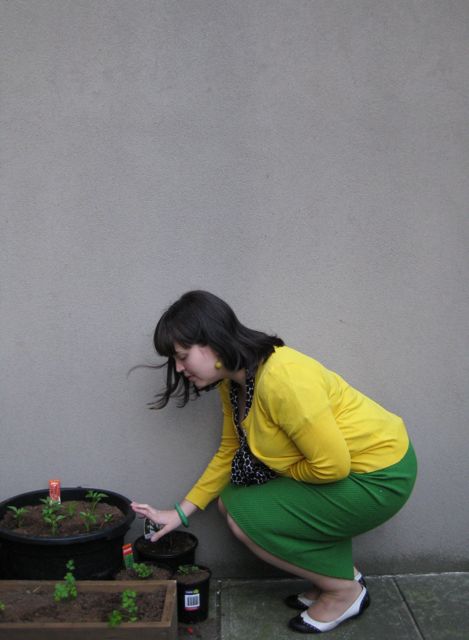 We're trialling locations at the moment, but this is the sunniest spot in our inner-city location, so we've got a bit of scenery for a change.
It's the windiest spot, too!